Special
machines
We can make equipment according to your specifications. Our Mechanics and Electric Technical Office will study your specifications with you or will help you set them up according to the products you want to create so the machine is adapted to your production with an accurate investment cost.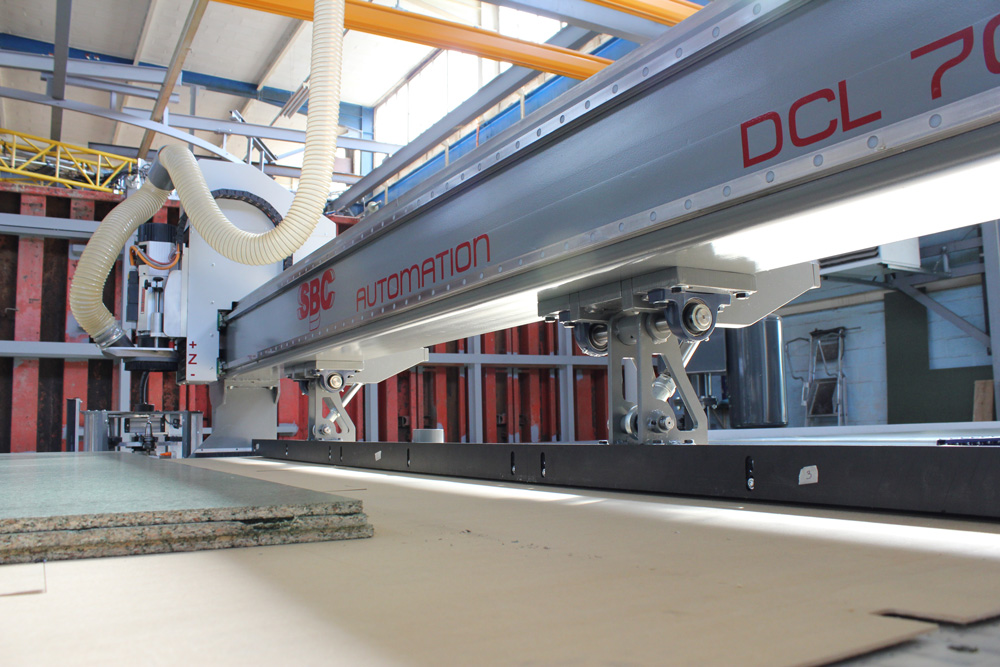 Special DCL Machine, format 7x3 metres for machining OSB panels, fitted with a pusher to remove pieces automatically after machining. Vacuum cleaning built into the table.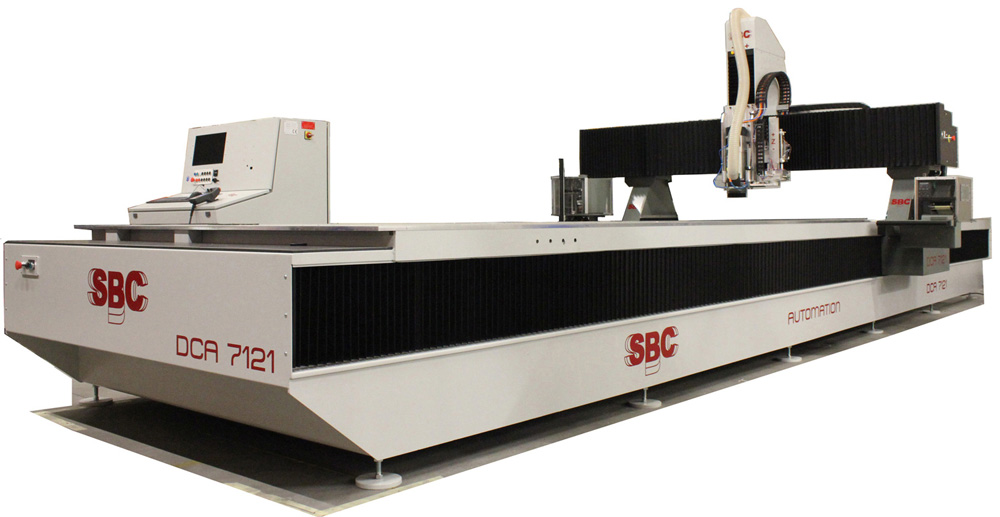 Special DCA Machine, format 7x2 metres for pendulum-machining 3mx2m plates. Offers increased productivity. Fitted with a label printer to manage parts using barcodes.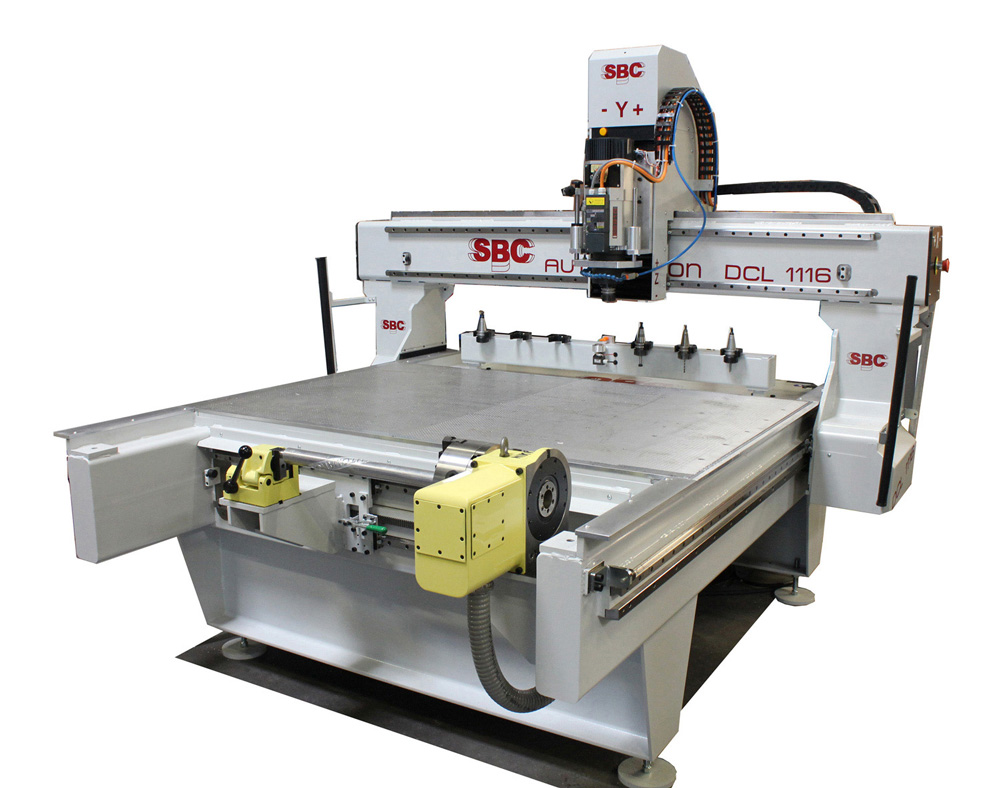 Special DCL Machine fitted with a 4th axis built into the end of the table for creating rotating parts up to a maximum diameter of 600 mm and a length between centres of 900 mm.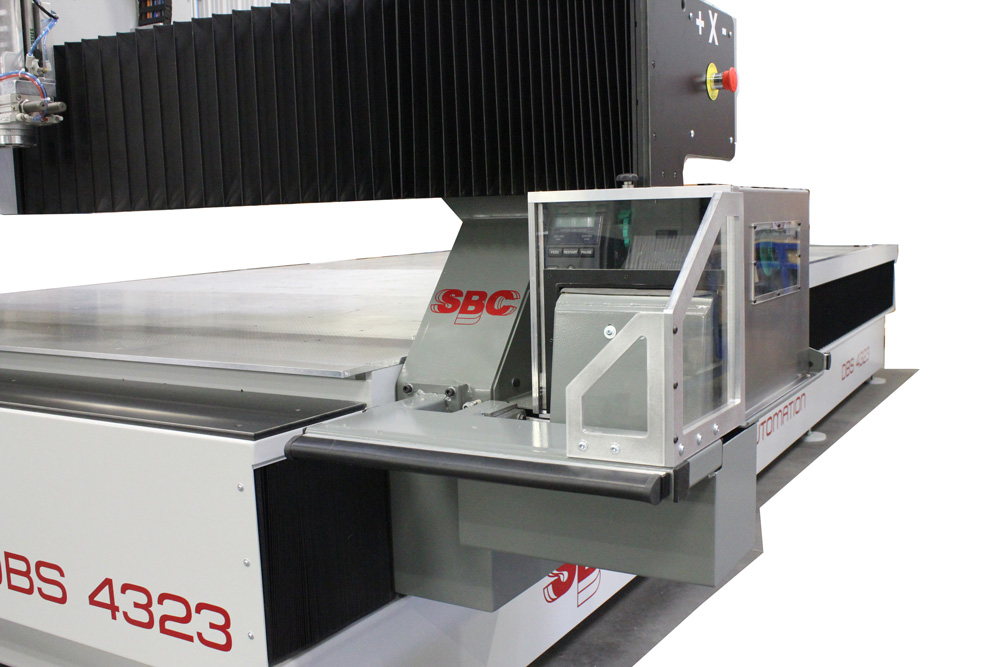 DBS Machine fitted with a printer and a built-in label manipulator for attaching parts references after cutting this enables production to be computer monitored.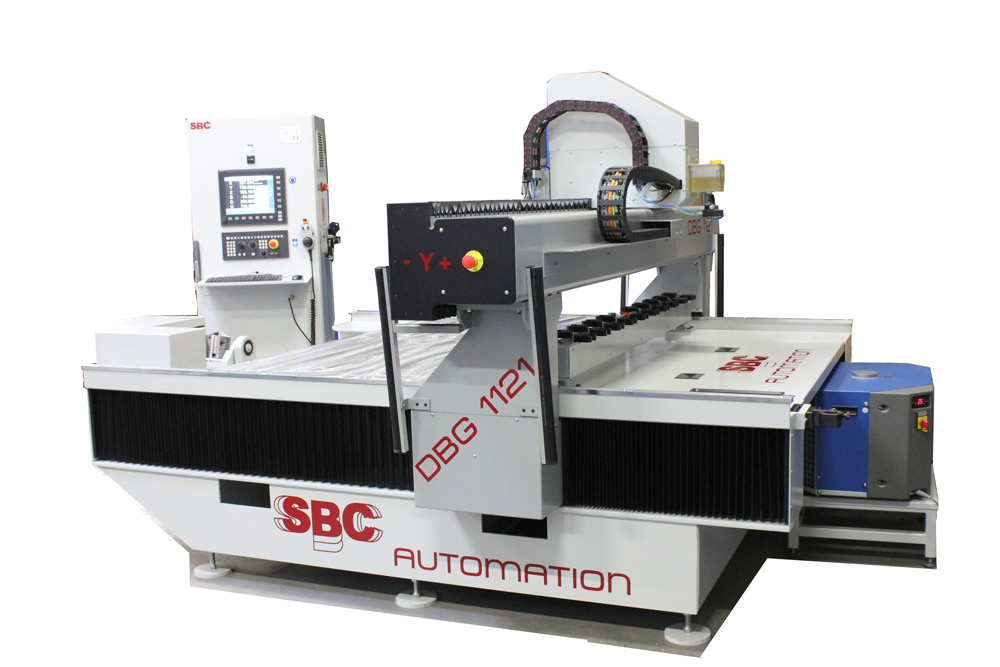 Special 5-axis continuous DBG Machine fitted with a Tilting rotary table built into the end of the table, for creating micromechanical parts in 3D while having the benefit of the vacuum table for flat parts.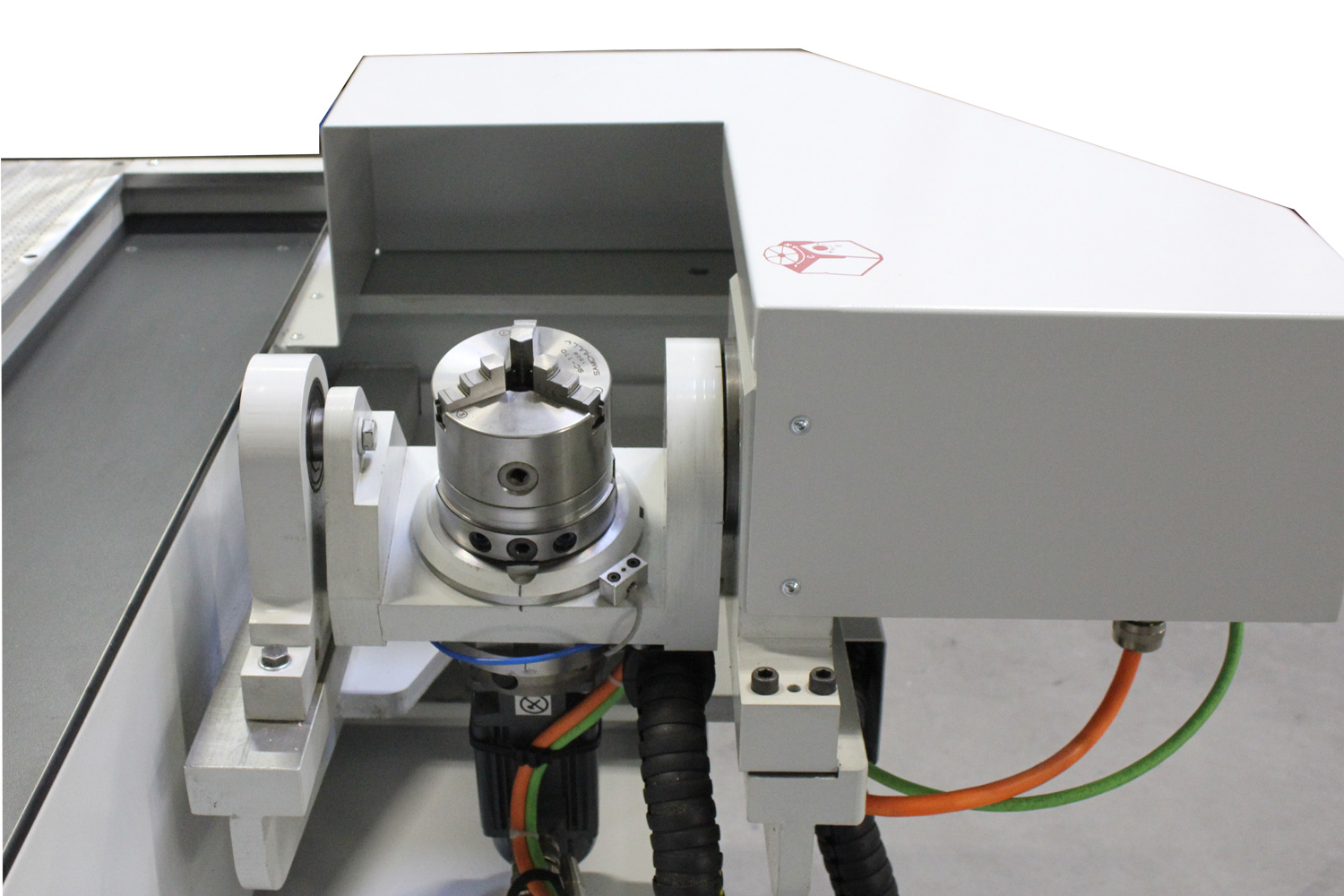 5-axis continuous DBG Machine fitted with a Tilting rotary table.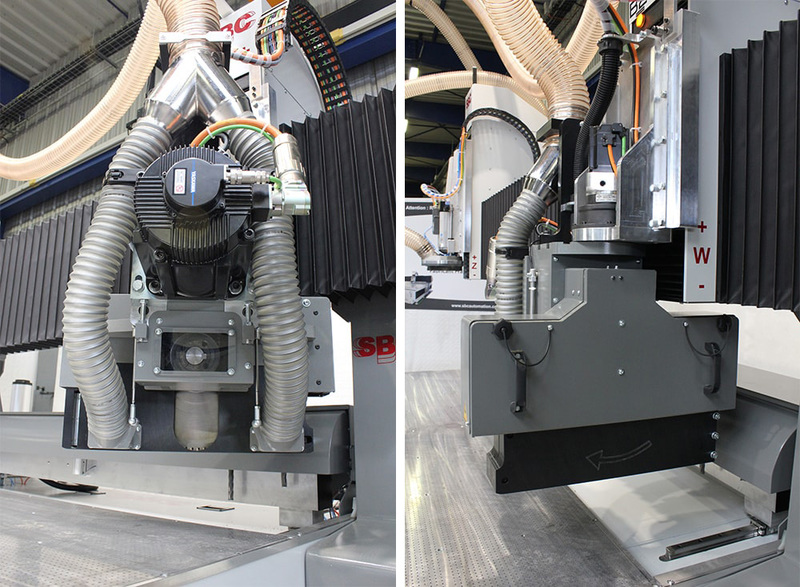 Option: 2-axis sawing spindle with blade diameter 350 mm.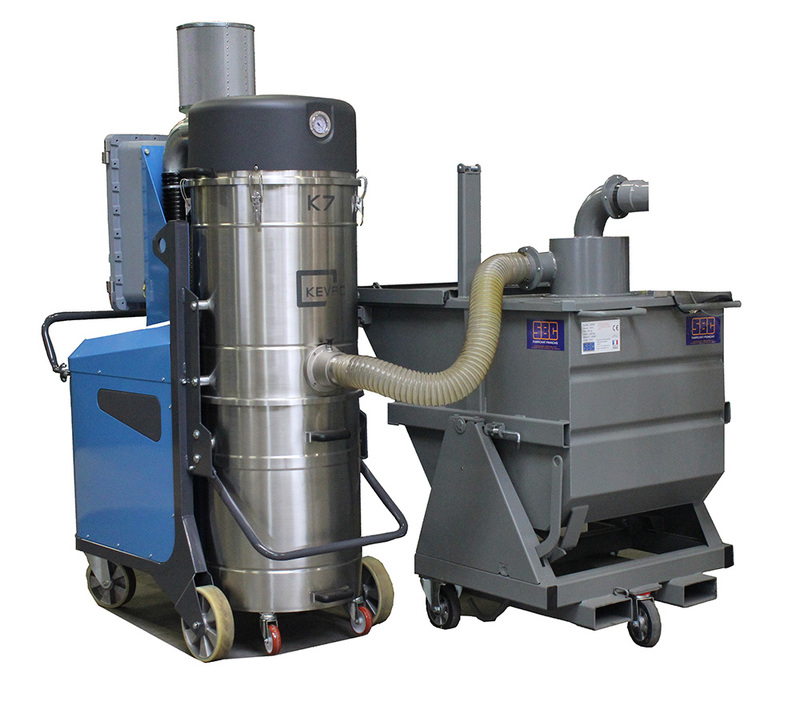 High vacuum suction system 7.5 kW ATEX, with automatic declogging coupled with a 500 litre capacity cyclone skip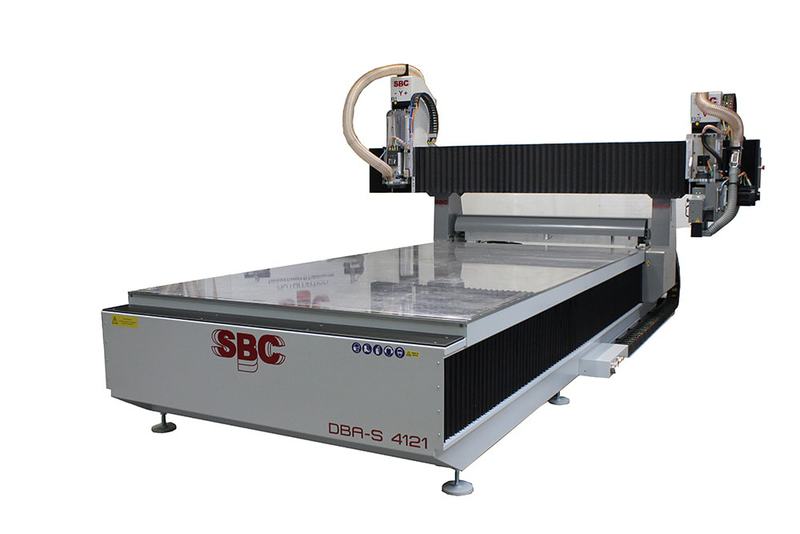 DBA-S dedicated to the machining of panels, it has a circular sawing cutting option allowing the machining of sandwich panels (e.g. sheet metal or polyester face). Ideal for façade panel manufacturers and other high-volume users of composite material.